Leave your email address and our manager will contact you
BLEST upholstered furniture is a modern look at comfort, functionality, high quality and Italian design.
A wide model range includes sectionals, modular sofa beds, upholstered beds, armchairs that can meet any needs of the owner and the space in which the furniture is placed. BLEST products are made in a modern style and are easily integrated into various interiors.
BLEST sofas, armchairs and upholstered beds have a wide range of sizes and are able to organically fill both spacious apartments and rooms with a lack of free space.
View the line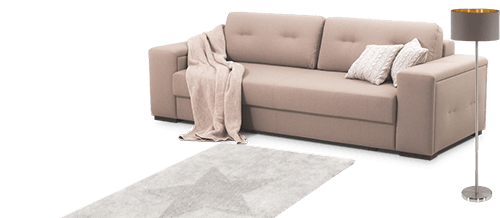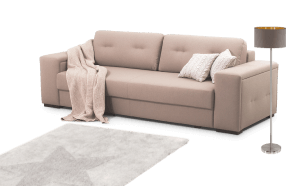 Upholstered furniture for little dreamers… BLESTKIDS is our view of a happy childhood filled with beauty, aesthetics and safety. This is furniture that fills children's world with fantasy, fairy-tale adventures and emotional memories.
This is handmade furniture with maximum attention to detail, because future small owners - worth only the best. Beautiful design, anatomical shape, product safety, softness and high quality are all integral components of BLESTKIDS upholstered furniture.
View the line
Upholstered furniture from INDIVIDUAL is our contribution to the art of high furniture. Each product is a unique story filled with high style. Each model in the line was created by Italian designers and filled with high Ukrainian quality.
INDIVIDUAL is more than furniture. It is the self-expression and spirit of the era, embodied in sofas, armchairs and beds. It's more than comfort. Each product is a combination of ecological materials of the highest quality, it is a symphony of reliability and durability. This is handmade furniture created by furniture specialists of the highest standard.
View the line
Leave your phone and our manager will contact you
We always have something to offer you. Write your phone number and we will make you a unique offer
Design
Quality
Technology
Design


Quality
Technology


Blest
— Ukrainian furniture with
Italian accent
Blest furniture: a combination of style, comfort and quality
Furniture in the house is exactly the indicator that will reflect the style of the owners, their attitude to life and comfort. Initially, pieces of furniture were made from simple materials, based solely on their functional calculations - in order to put everything in its place and maintain order in the house. Nowadays furniture is made from quality materials, besides, you can choose really good headsets that will make your home more comfortable and beautiful. Nowadays, you can buy high-quality interior items both in the store and via the Internet. Of course, many people prefer the first option, but the second deserves attention.
We buy furniture on the Internet profitably and without unnecessary fuss
The online furniture store Kyiv BlestTM offers many advantages of buying high-quality furniture online:
Saving time. You no longer need to spend money on travel and spend the whole day visiting several shops in your city in order to find the perfect solution.
Large selection of furniture, shapes, models. You can choose furniture that will fit your interior, fill it with beauty and organize order.
Affordable prices. The cost of goods will surprise you, because there are no extra charges for renting premises on the Internet, which are exhibited by ordinary stores.
Possibility to choose a convenient delivery method. You can pick up furniture from the warehouse yourself or order a car and use the services of specialists to collect them.
Permanent discounts and promotional offers. If you order products in one online store, you can get a discount for each next product. Savings will never be superfluous.
Buying furniture in an online store means taking advantage of the modern world and choosing slowly and with comfort. And if you decide to use the services of the worldwide network, then be sure to visit our website and make sure that choosing and buying in this way is much more pleasant.
Advantages of ordering furniture in BlestТМ
Our company is a leader in the market for the production and sale of furniture items for any type of premises. In the catalog, everyone will be able to choose and buy excellent furniture for various purposes - from the office to children's rooms. If you find it difficult to decide on the style, shape and size, our staff will be happy to help you choose the best option that will perfectly fit into the interior of the house and become its highlight. You can pay for the purchase in any way convenient for the client (payment card, cash, recalculation, etc.).
Delivery of the order is made throughout the country in the shortest possible time. If the buyer has the opportunity, he can independently pick up furniture from the store's warehouse in Kiev, while saving on delivery. The company always tries to keep up with the times and takes into account the tastes and preferences of modern consumers. Therefore, in our catalog you can see original, stylish and functional pieces of furniture. We are exactly the manufacturer that makes furniture with a high level of practicality, comfort and durability. Blest furniture is your chance to enhance the attractiveness of the premises and add the desired functionality to the interior.
Features of purchase: what to look for
Today there are many proposals, and there is simply no shortage in the range of furniture. But choosing an option that will suit you in terms of price and quality is not so easy. First of all, you need to choose a really good online store that has been operating for several years, doing everything to ensure that customers are satisfied with their purchases. This is exactly what BlestTM is. In order for the purchased item to please the eye and serve for many years, the specialists of our store recommend that when choosing furniture, pay attention not only to a wide range, but also to the following aspects:
Material and an outer cover, and fillers. The stronger and better the material, the longer the product will last. It is important to remember that synthetic materials can contain toxic substances that cause allergic reactions.
Price policy. In any case, natural solid wood will cost more than chipboard, MDF, metal, etc. But modern styles in the interior allow you to use even products made of special plastic.
Given the purpose of the purchase and its functionality, it is necessary to pay attention to the type of construction (this applies to sofas, bedside tables, work tables, etc.).
When choosing a wardrobe, a sofa in the living room or other items, it is important not to forget about such parameters as size and suitable shape. After all, the premises are not only rectangular, more and more often they are made oval or round and disproportionate and, accordingly, the furniture should organically fit into the overall ensemble. As for the size of the model, the products should not clutter up the space, but also not look miniature in a large room.
Color and design. Interior items should "please the eye", give pleasant emotions and a feeling of comfort. This is especially important when choosing children's furniture. The color scheme should not be too bright and variegated, so as not to cause feelings of irritation and fatigue.
Type and material of fastening. High-quality furniture designs cannot be interconnected using cheap elements.
After you pay attention to the assortment, the ideal solution would be to study all the presented products, and then choose from the catalog the one that suits all parameters. It is then that you will get the perfect option that will look beautiful and organic in the room, perform the necessary functions and not lose its attractive appearance for a long time. Choosing online furniture from BlestТМ, you, first of all, get reliability, quality and originality of design solutions.
Show All