Milton new (7 Cat.)
+₴1,413
Description
Characteristics
Modules
Payment and delivery
Warranty
Reviews
This pouf will be the perfect complement to upholstered furniture and a set that will perfectly fit into the room. Due to its exquisite appearance, this piece of furniture set will become an adornment of every home, its note of comfort and a visiting card.

The product, made in the best traditions of Italian furniture art, meets the requirements of even the most discerning buyers. It is this pouf, like nothing else, that can emphasize the refined and delicate taste of its owner. What makes him so attractive? First of all, it is: · graceful form; · Small dimensions; · A good combination of color and design; · Strength; · a light weight; · Prestigious view.

It is worth noting that this product is also distinguished by its versatility, since it can be used both as a chair and as a footrest, and it will look great both in the bedroom and in the living room. Expensive and high-quality upholstery is hypoallergenic and completely safe for both children and adults. Distinguished by unpretentiousness, this thing always remains attractive, and even after years, the pouf can be used. It is enough just to wipe it with a dry cloth, and it will always look exquisite, creating comfort and harmony in every home.
Description
Seat composition:
furniture pass, PPU
Characteristics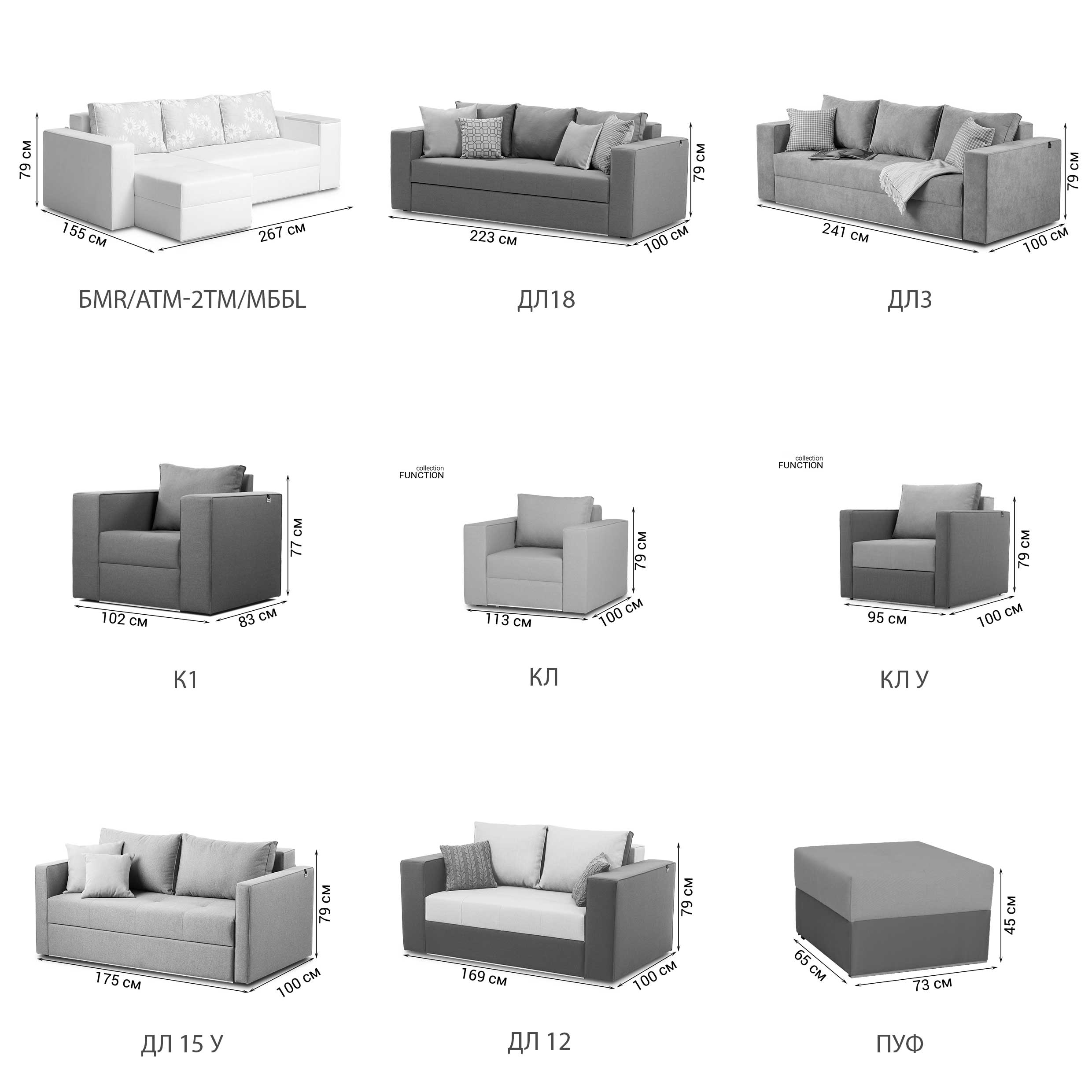 Modules
Warranty and replacement
The quality, completeness of the goods must correspond to the samples presented in the showroom or catalogs, according to which the order is made, and the norms of the current legislation.
Each finished product is accompanied by a product passport.
The manufacturer has determined the following warranty periods for upholstered furniture:
24 months for upholstered furniture used in residential premises;
12 months for upholstered furniture used in public premises.
The manufacturer guarantees the operation of its products during the entire warranty period. The terms of warranty service are detailed in the Product Passport that comes with the purchased product.
Only a new product that has not been used and has no traces of use is subject to replacement or return: scratches, chips, scuffs and other damage. The product has not been assembled.
The packaging of the goods and all of its equipment are not damaged.
Not damaged labels, instructions and production markings.
Replacement and return of goods to / from production is carried out by the Dealer / Buyer.
Warranty