Milton new (7 Cat.)
+₴6,290
Description
Characteristics
Modules
Payment and delivery
Warranty
Reviews
The armchair-bed "Quanti" with narrow sides is a combination of refined and restrained style, comfort and functionality. Maximum relaxation and tangible rest is provided by high-quality padding and a comfortable back of the model. The orthopedic effect of the chair is achieved through the use of arc slats, high-rigidity polyurethane foam and a spring block. This product meets all requirements for performance and current trends in technology and design.

The "Quanti" armchair also perfectly serves as a bed. This model has a reliable transformation mechanism that combines two types of the most popular mechanisms - "Eurobook" and "Dolphin". It is durable and can be used daily. In a set for the sofa chair, you can order straight and modular sofas, as well as a pouf. A wide range of colors of this series of furniture will allow you to choose exactly what you have always dreamed of. The combination of several shades of upholstery will make the chair even more interesting and stylish.

Description
Transformation mechanism:
Eurobook+Dolphin
Seat composition:
beech lamella, spring block, PPU
Characteristics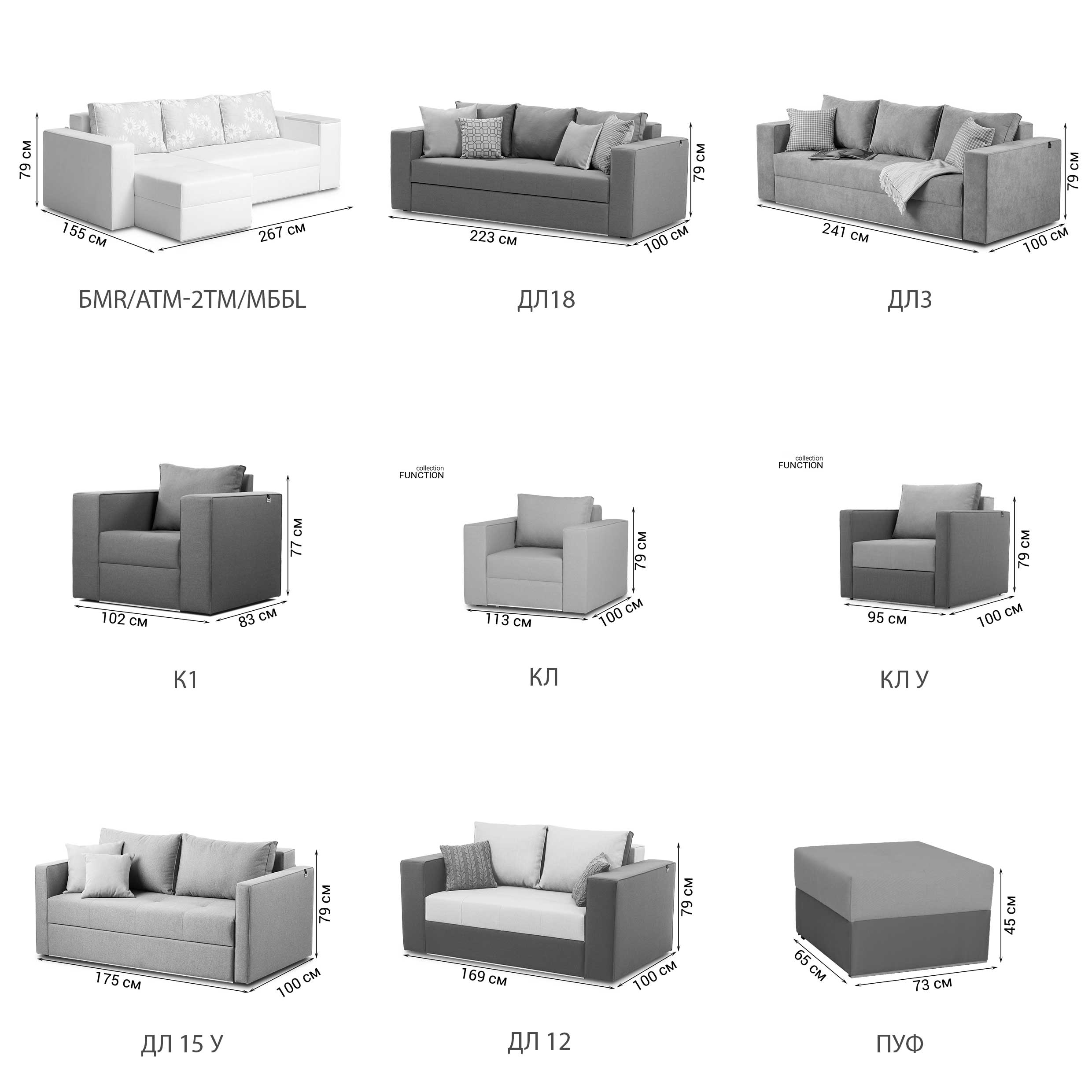 Modules
Warranty and replacement
The quality, completeness of the goods must correspond to the samples presented in the showroom or catalogs, according to which the order is made, and the norms of the current legislation.
Each finished product is accompanied by a product passport.
The manufacturer has determined the following warranty periods for upholstered furniture:
24 months for upholstered furniture used in residential premises;
12 months for upholstered furniture used in public premises.
The manufacturer guarantees the operation of its products during the entire warranty period. The terms of warranty service are detailed in the Product Passport that comes with the purchased product.
Only a new product that has not been used and has no traces of use is subject to replacement or return: scratches, chips, scuffs and other damage. The product has not been assembled.
The packaging of the goods and all of its equipment are not damaged.
Not damaged labels, instructions and production markings.
Replacement and return of goods to / from production is carried out by the Dealer / Buyer.
Warranty