Offer for partners and designers
Design Center Blest ™
The Blest ™ Design Center is its own studio that develops and implements modern ideas, new design concepts and technological solutions for Blest ™ sofa models. The result of the fruitful work of the Blest ™ Design Center is beautiful, comfortable and practical upholstered furniture.
Design philosophy Blest ™
The Blest ™ design philosophy is based on the belief that design is a necessary attribute of quality, based on a harmonious combination of forms, functions and emotional appeal to consumers. Thanks to our desire to create popular design solutions, we were able to establish cooperation with reputable professionals of the furniture industry - the Italian design studio "Lauriero Design" and the designer-technologist Domenico Larato.
Relaxation is a source of inspiration
Now, for an active person, the basis for comfortable communication and a source of inspiration is not only quality rest, but also aesthetic pleasure. Therefore, the sofa, as a piece of furniture, has already lost its relevance. Now we have a demand for design solutions that can make the living space of high quality and the rest emotionally rich. These are the criteria that Blest ™ furniture meets.
Apply
Benefits of cooperation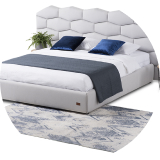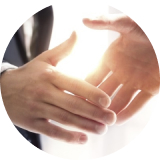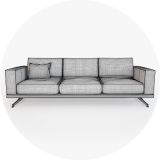 Подать заявку
Let's cooperate!
Dear designers and architects, we suggest you use 3D models of our sofas to visualize your design projects.
Our 3D models are executed in 3ds Max with high precision and attention to detail. Each sofa is provided with a high-quality texture, the overall dimensions of the 3D models correspond to the actual dimensions of the product.
Please fill out the form and we will contact you to clarify all the details.
Our goal is to expand the geography of the brand and help our partners develop a successful business in their market.
Dear partners! We have been successfully exporting our products for 7 years, working closely with our dealer network in 13 countries around the world. Our partners receive constant marketing and information support throughout the entire period of cooperation, which provides them with active professional growth and significant financial results.
We offer individual mutually beneficial conditions for cooperation.
We provide assistance in finding the optimal transport route to anywhere in the world or independently deliver our products to your warehouse.
We develop a design project for your store or corporate department and make its visualization. We also do 3D arrangement of furniture in the showroom window.
We help you choose products for the showcase that will interest your customers.
We provide photos, video materials and 3D models of our products for posting on your website or online store.
We provide training for your sales staff in English.
We are ready to share our knowledge and experience in creating a successful business in the field of selling upholstered furniture, which will bring you both financial results and the loyalty of your customers.