Description
Characteristics
Modules
Payment and delivery
Warranty
Reviews
The Scandi 01 curbstone belongs to the extensive Unison collection. You can buy Scandi 01 either separately, complementing the bedroom suite, or together with the innovative modular Scandi bed. The model is compact (535 mm in length and 455 mm in width) with a relatively low height (425 mm), barely going beyond the overall limits set for coffee tables.

For the manufacture, laminated chipboard was used, which made it possible to combine sufficient strength with aesthetic appeal. The strict classic lines of Scandi 01 allow the use of the bedside table for the embodiment of design developments when modeling the space of a bedroom in almost any style.
The colors can be selected from a fairly representative assortment. The Scandi 01 bedside table is especially convenient to use with its opening system, which does not require handles. In two spacious compartments, you can place a lot of small, but very useful things that you need to have on hand while in the bedroom. The laminated surface of the bedside table will serve as a coffee table or a stand for a cup of coffee served in bed in the morning.
Description
Include modules:
тумба 01
Characteristics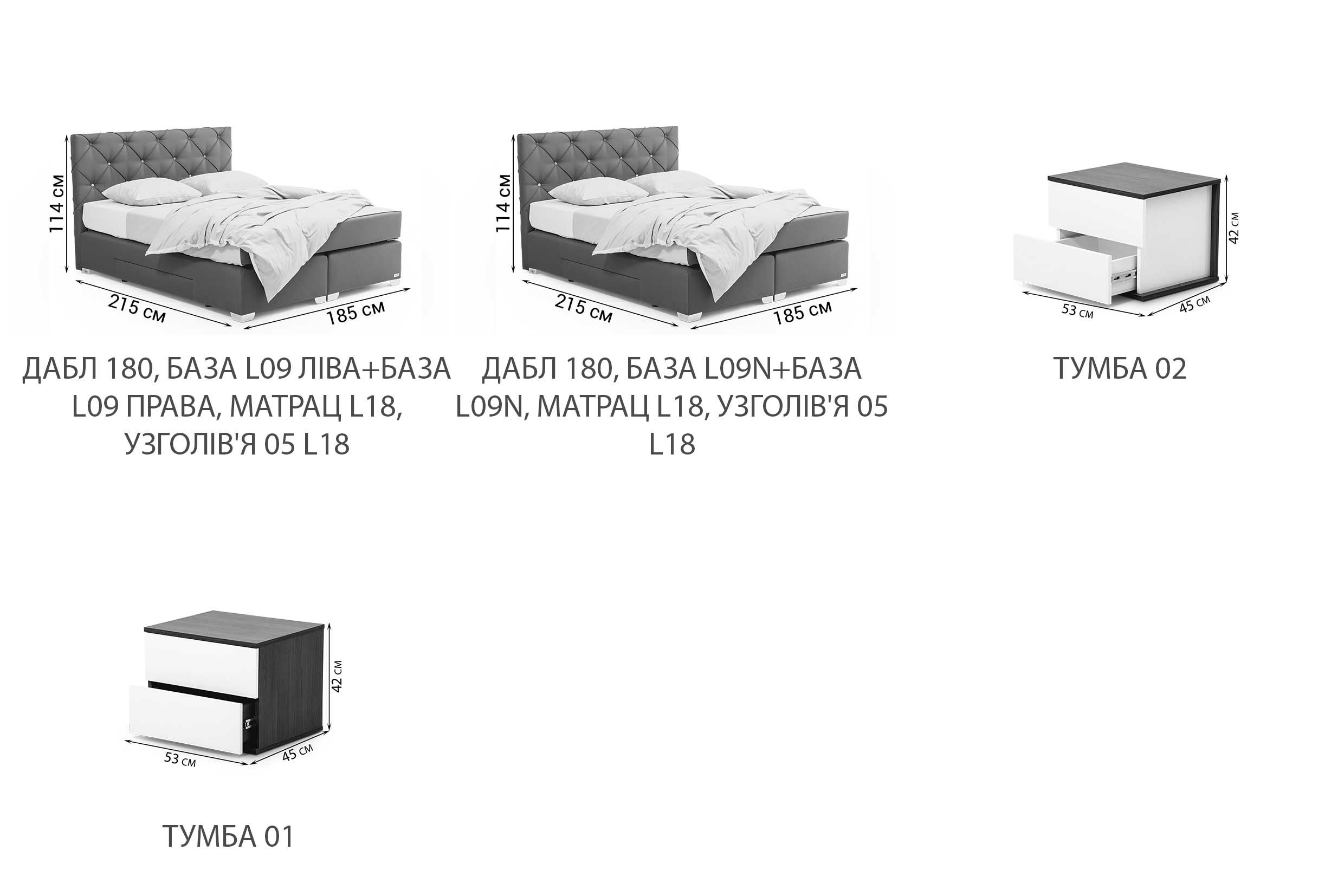 Modules
Warranty and replacement
The quality, completeness of the goods must correspond to the samples presented in the showroom or catalogs, according to which the order is made, and the norms of the current legislation.
Each finished product is accompanied by a product passport.
The manufacturer has determined the following warranty periods for upholstered furniture:
24 months for upholstered furniture used in residential premises;
12 months for upholstered furniture used in public premises.
The manufacturer guarantees the operation of its products during the entire warranty period. The terms of warranty service are detailed in the Product Passport that comes with the purchased product.
Only a new product that has not been used and has no traces of use is subject to replacement or return: scratches, chips, scuffs and other damage. The product has not been assembled.
The packaging of the goods and all of its equipment are not damaged.
Not damaged labels, instructions and production markings.
Replacement and return of goods to / from production is carried out by the Dealer / Buyer.
Warranty