Description
Characteristics
Modules
Payment and delivery
Warranty
Reviews
"Nicole" is a stylish and neat pouf of modest size. Now puffs are back in fashion and it is believed that every home should have such a piece of furniture. The Nicole model is a universal item in its functionality. This item will act as a bedside table or a banquet in front of the dressing table in the bedroom. In the nursery, he will become a place and object of games. In the living room, it will replace a stool, and if you place it in front of a sofa or an armchair, then this piece of furniture turns into a footrest.

Pouf "Nicole" can be used in the hallway as a stool that can be used while shoeing. Separately, mention should be made of the design features of the pouf. It has a niche for storing small items. It will be especially in demand if the pouf is in the nursery or hallway. Interesting design - this piece of furniture is decorated with details from laminated chipboard.

Pouf "Nicole" will go well with other types of upholstered furniture made in the same style - a sofa, armchairs. You can choose materials of different textures for upholstery. Various colors are available to the client, thanks to which the Nicole pouf will harmoniously fit into the interior of any room.
Description
The presence of a niche for linen:
yes
Seat composition:
furniture pass, PPU
Characteristics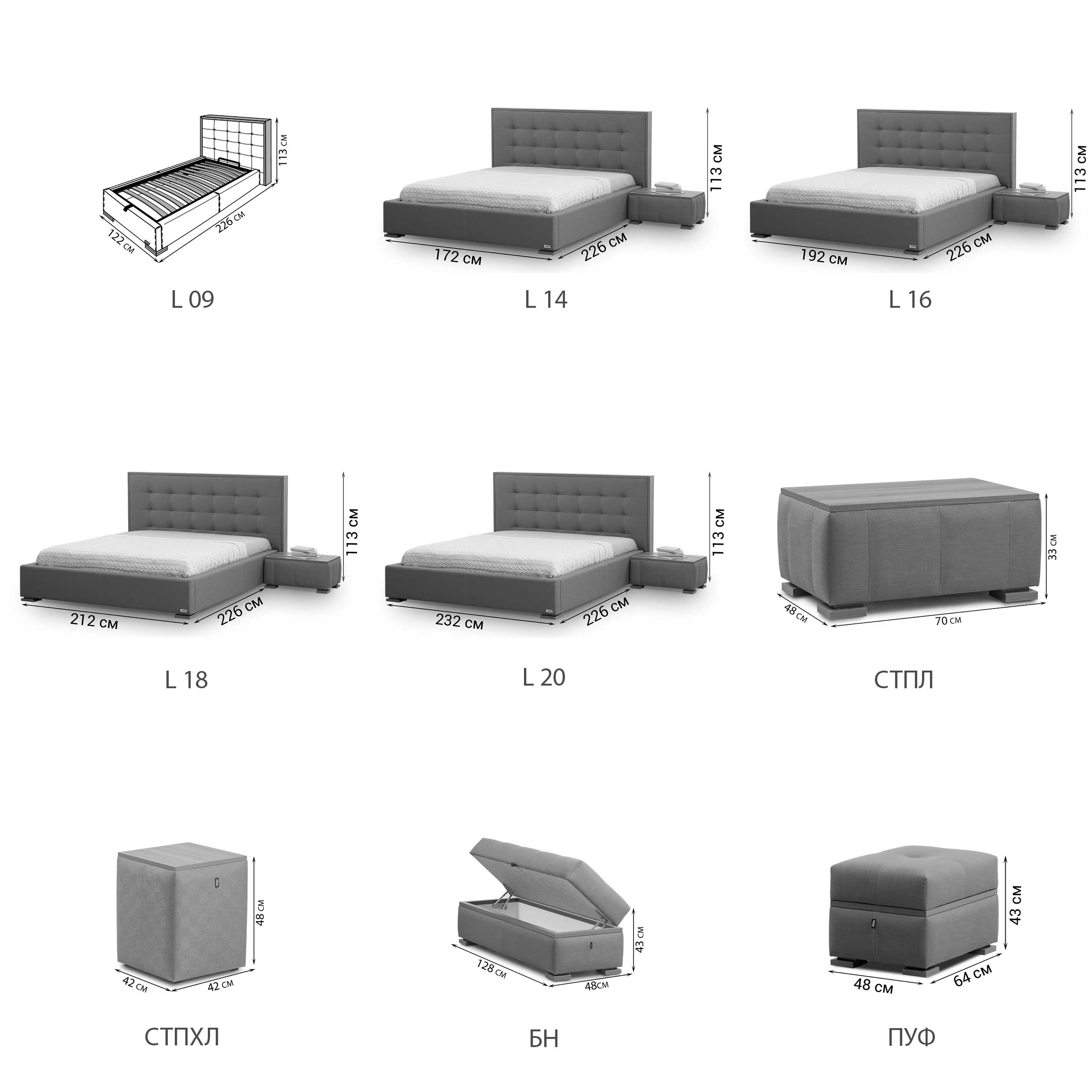 Modules
Warranty and replacement
The quality, completeness of the goods must correspond to the samples presented in the showroom or catalogs, according to which the order is made, and the norms of the current legislation.
Each finished product is accompanied by a product passport.
The manufacturer has determined the following warranty periods for upholstered furniture:
24 months for upholstered furniture used in residential premises;
12 months for upholstered furniture used in public premises.
The manufacturer guarantees the operation of its products during the entire warranty period. The terms of warranty service are detailed in the Product Passport that comes with the purchased product.
Only a new product that has not been used and has no traces of use is subject to replacement or return: scratches, chips, scuffs and other damage. The product has not been assembled.
The packaging of the goods and all of its equipment are not damaged.
Not damaged labels, instructions and production markings.
Replacement and return of goods to / from production is carried out by the Dealer / Buyer.
Warranty