Description
Characteristics
Modules
Payment and delivery
Warranty
Reviews
Bed Milana l09 belongs to the Unison collection, being the most simple and practical representative of it. With a length of two meters and a standardized width of 900 mm, the model is produced in two main variations: · with a niche in which you can put bedding when you no longer need to use the bed for sleeping; · Without a niche.

Each buyer makes his own choice based on his own wishes and needs. The metal frame provides sufficient strength. Beech lamellas create additional cushioning, which is combined with the elasticity of the mattress, which allows you to get complete rest during a restful sleep. (The mattress is not included in the Milana bed l09n set, so you will have to worry about purchasing it separately).

When folded, turning into a small sofa with a high (1160 mm) backrest, the Milan l09n bed takes up a little more than one square meter of space. It is clear that with such modest dimensions, it is not difficult for her to find a place even in a small room. There are two options for upholstery in several colors: · synthetic leather; · Textiles.
Description
Bed height with headboard (cm):
111
The presence of a niche for linen:
yes
Complete set with a mattress:
no
Upholstery options:
Leather substitute, Textile
Characteristics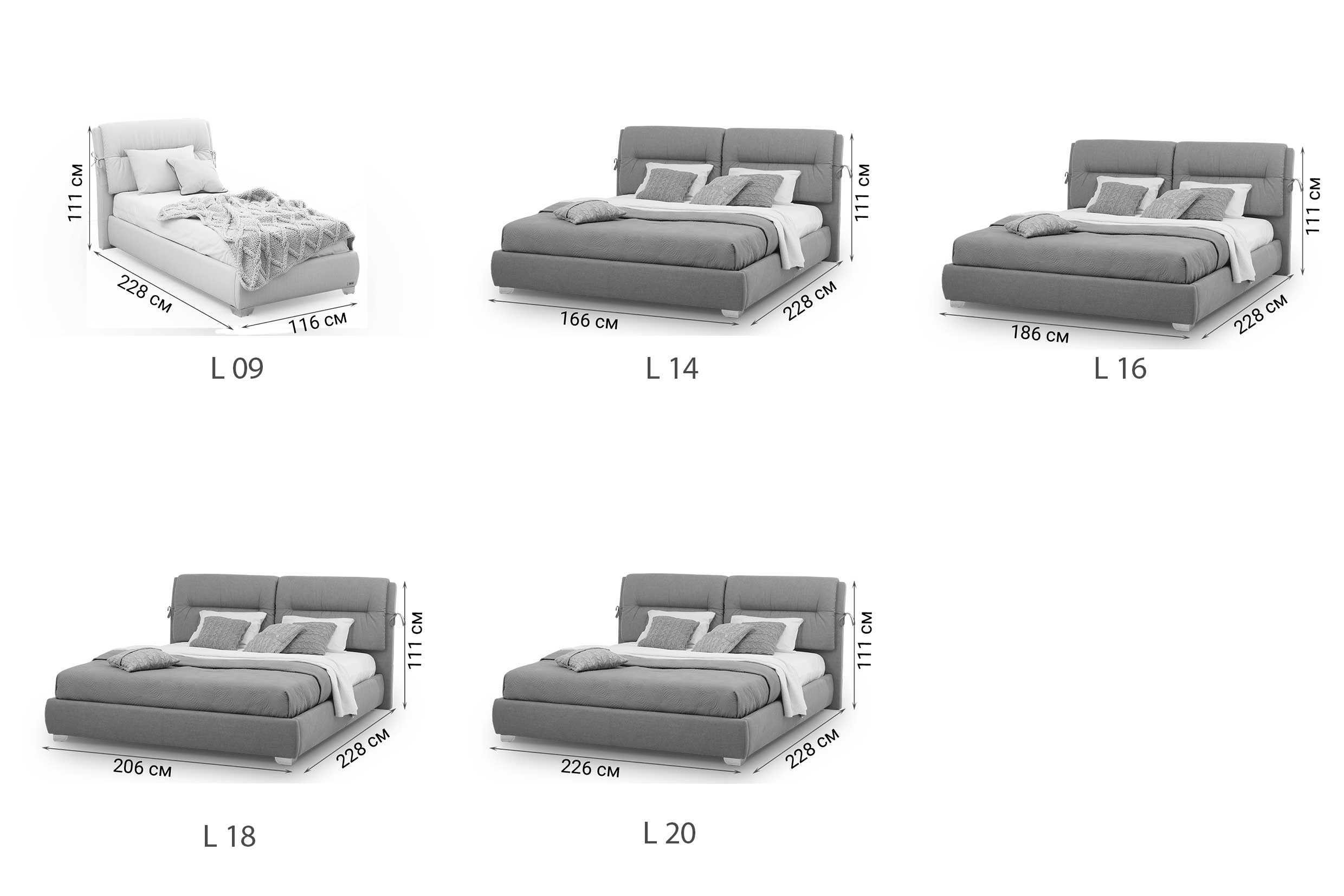 Modules
Warranty and replacement
The quality, completeness of the goods must correspond to the samples presented in the showroom or catalogs, according to which the order is made, and the norms of the current legislation.
Each finished product is accompanied by a product passport.
The manufacturer has determined the following warranty periods for upholstered furniture:
24 months for upholstered furniture used in residential premises;
12 months for upholstered furniture used in public premises.
The manufacturer guarantees the operation of its products during the entire warranty period. The terms of warranty service are detailed in the Product Passport that comes with the purchased product.
Only a new product that has not been used and has no traces of use is subject to replacement or return: scratches, chips, scuffs and other damage. The product has not been assembled.
The packaging of the goods and all of its equipment are not damaged.
Not damaged labels, instructions and production markings.
Replacement and return of goods to / from production is carried out by the Dealer / Buyer.
Warranty