Milton new (7 Cat.)
+₴6,638
Description
Characteristics
Modules
Payment and delivery
Warranty
Reviews
Christine's double bed is available with a headboard of 1600 mm or 1800 mm, to which a suitable base is selected. When purchasing a double bed Christine L18, you should pay attention to the following points: · lack of a mattress in the complete set, which will have to be looked for separately; · Complete set of niches for bed linen.

When buying a model with a container designed for storing linen, you don't have to worry about how to handle it, because a lifting mechanism is adapted for this. The container for bed linen comes with a removable bottom, which turns out to be extremely convenient when cleaning the bedroom, since the bed does not need to be moved.

The implementation of design decisions when buying a double bed Christine is facilitated by the presence of a choice: · colors (out of a dozen available options); · Upholstery, which can be made of solid natural leather or fine synthetic leather, or colorful textiles. The beech sipes provide excellent cushioning. And in combination with a properly selected mattress, they will show healing orthopedic properties.
Description
Bed height with headboard (cm):
78
The presence of a niche for linen:
yes
Complete set with a mattress:
no
Upholstery options:
Genuine leather, Leather substitute, Textile
Characteristics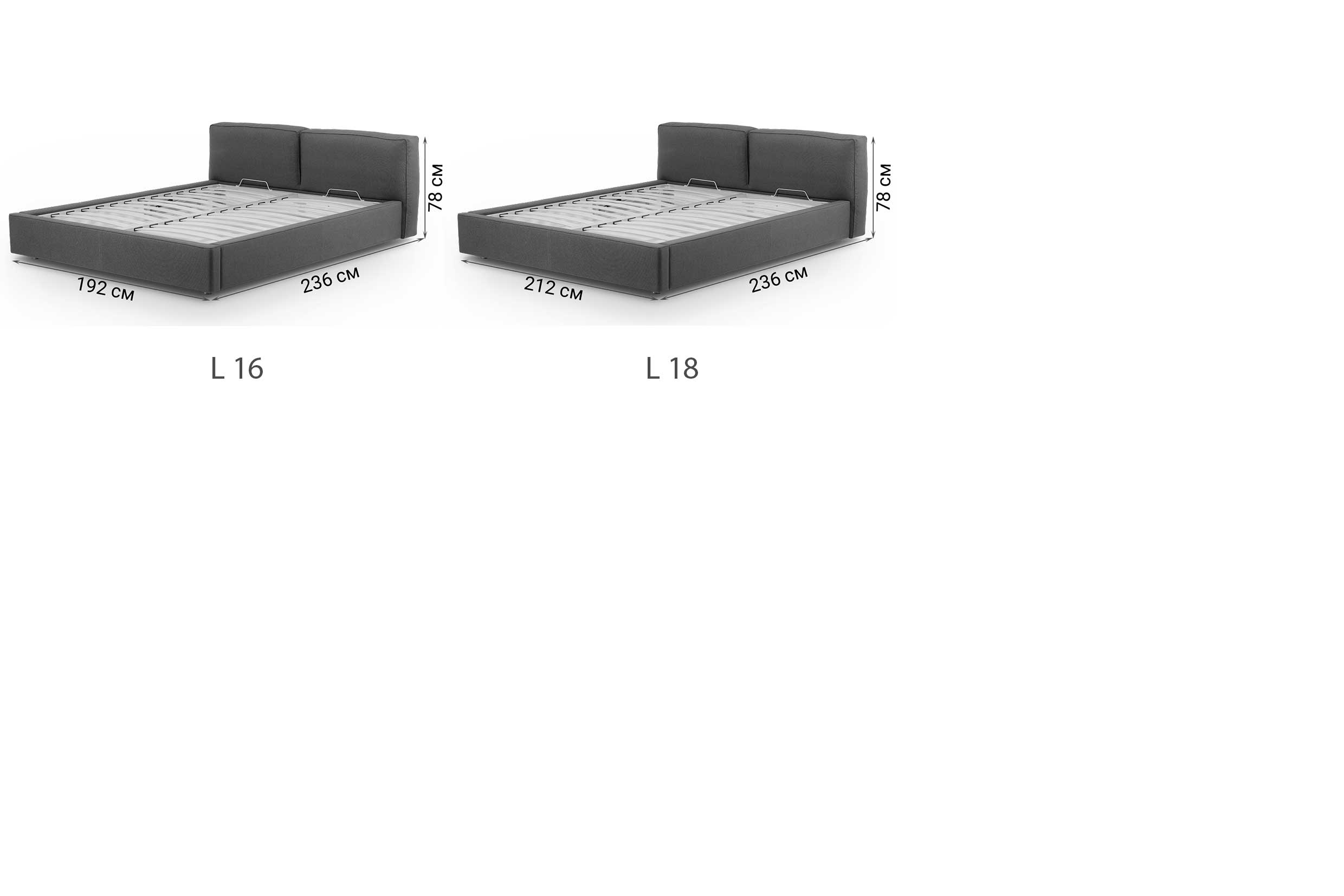 Modules
Warranty and replacement
The quality, completeness of the goods must correspond to the samples presented in the showroom or catalogs, according to which the order is made, and the norms of the current legislation.
Each finished product is accompanied by a product passport.
The manufacturer has determined the following warranty periods for upholstered furniture:
24 months for upholstered furniture used in residential premises;
12 months for upholstered furniture used in public premises.
The manufacturer guarantees the operation of its products during the entire warranty period. The terms of warranty service are detailed in the Product Passport that comes with the purchased product.
Only a new product that has not been used and has no traces of use is subject to replacement or return: scratches, chips, scuffs and other damage. The product has not been assembled.
The packaging of the goods and all of its equipment are not damaged.
Not damaged labels, instructions and production markings.
Replacement and return of goods to / from production is carried out by the Dealer / Buyer.
Warranty