Milton new (7 Cat.)
+₴6,492
Description
Characteristics
Modules
Payment and delivery
Warranty
Reviews
City is a stylish and artsy armchair that combines classic flowing lines with many practical elements. An ideal piece of upholstered furniture for a modern interior. The wide armrests have lacquered wood trims over the sides of the chair. This helps to avoid contamination of those areas of the upholstery that most quickly lose their appearance, and also prevents rubbing of the upholstery fabric in these areas. The armrests successfully function as a miniature table - you can put a book on them or put a cup of tea on them without fear of contaminating the upholstery.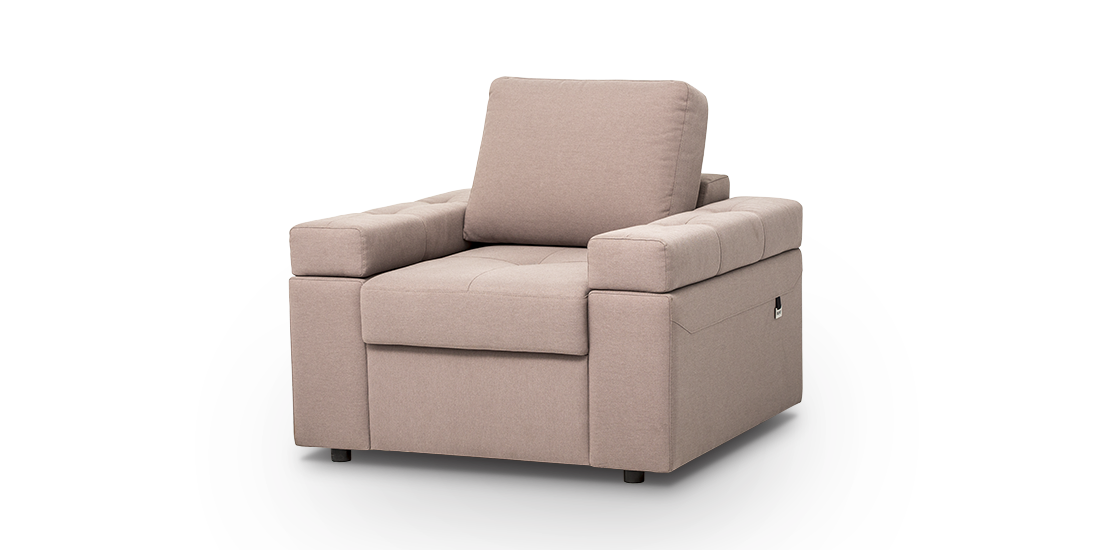 The armchair has a niche for storing linen or other things. There is a massive soft pillow on the back of the chair, which will allow you to sit down with maximum comfort. Depending on what type of upholstery for the chair and the pillow that comes with it, the buyer chooses, "City" can be placed in living rooms or children's rooms. This item will look most impressive if you purchase a sofa of a similar style with it. The armchair is massive, with high-quality soft filling - it will become a favorite place to rest and give the interior of any room a special comfort.
Description
The presence of a niche for linen:
yes
Seat composition:
furniture pass, PPU
Characteristics

Modules
Warranty and replacement
The quality, completeness of the goods must correspond to the samples presented in the showroom or catalogs, according to which the order is made, and the norms of the current legislation.
Each finished product is accompanied by a product passport.
The manufacturer has determined the following warranty periods for upholstered furniture:
24 months for upholstered furniture used in residential premises;
12 months for upholstered furniture used in public premises.
The manufacturer guarantees the operation of its products during the entire warranty period. The terms of warranty service are detailed in the Product Passport that comes with the purchased product.
Only a new product that has not been used and has no traces of use is subject to replacement or return: scratches, chips, scuffs and other damage. The product has not been assembled.
The packaging of the goods and all of its equipment are not damaged.
Not damaged labels, instructions and production markings.
Replacement and return of goods to / from production is carried out by the Dealer / Buyer.
Warranty