Description
Characteristics
Modules
Payment and delivery
Warranty
Reviews
Bed Emma is a fresh addition to the BLEST range. The main feature of the bed is a chic headboard worthy of kings, princes, sheikhs, and most importantly - accessible even to middle managers.

Another important feature of this model is its compact size. The drawers are quite narrow and do not "steal" the useful space of the room. The headboard also does not go beyond the tsar line.
The design of the model is a tribute to the classics. The high, carved headboard, complemented by the capitonné technique, is a style that never goes out of style. Everything works together perfectly and pleases the eye. Before going to bed, you will definitely want to admire a little, enjoy its aesthetics, and calm down after a busy day.

The product can be with or without a niche for storing bedding and a lifting mechanism.
Emma, ​​despite her classic design, is easily integrated into a wide range of bedroom interiors of various styles.

A bed is a very personal thing and it should emphasize the inner, not the outer world of the owner as much as possible. And Emma is very good in this regard. It is perfectly proportioned. If the headboard was a little higher or lower, there would be no such effect.
Emma is a piece of furniture art.
Description
Bed height with headboard (cm):
121
The presence of a niche for linen:
no
Complete set with a mattress:
no
Upholstery options:
Genuine leather, Leather substitute, Textile
Characteristics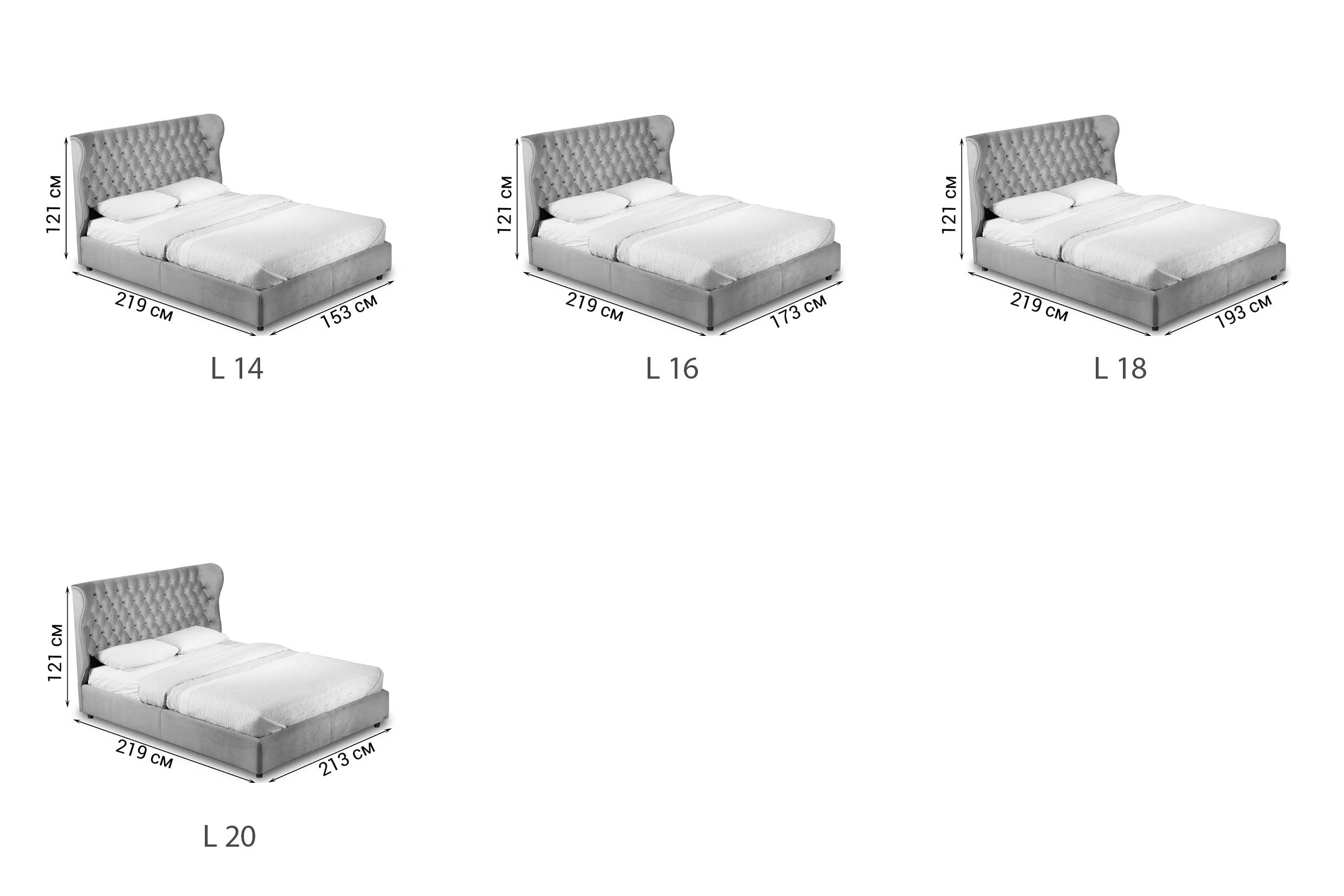 Modules
Warranty and replacement
The quality, completeness of the goods must correspond to the samples presented in the showroom or catalogs, according to which the order is made, and the norms of the current legislation.
Each finished product is accompanied by a product passport.
The manufacturer has determined the following warranty periods for upholstered furniture:
24 months for upholstered furniture used in residential premises;
12 months for upholstered furniture used in public premises.
The manufacturer guarantees the operation of its products during the entire warranty period. The terms of warranty service are detailed in the Product Passport that comes with the purchased product.
Only a new product that has not been used and has no traces of use is subject to replacement or return: scratches, chips, scuffs and other damage. The product has not been assembled.
The packaging of the goods and all of its equipment are not damaged.
Not damaged labels, instructions and production markings.
Replacement and return of goods to / from production is carried out by the Dealer / Buyer.
Warranty