Description
Characteristics
Modules
Payment and delivery
Warranty
Reviews
The Beatrice double bed is produced as part of the Unison collection. The model is available in two versions - with and without a niche for bed linen. In models with a bedding niche, a lifting mechanism is installed, which makes it easy to quickly assemble / unfold the bed. The ergonomic two-meter long model with a standard width folds into a cozy sofa with a high back, on which two people can sit or recline. The strength of the metal frame is complemented by a beech lamella.

For the Beatrice upholstery, use: natural leather; synthetic leather; textile fabrics. Bed Compact, durable and sleek model looks great with any of the upholstery options, opening up space for homeowners to realize their own design ambitions.

Description
Bed height with headboard (cm):
125
The presence of a niche for linen:
yes
Complete set with a mattress:
no
Upholstery options:
Genuine leather, Leather substitute, Textile
Characteristics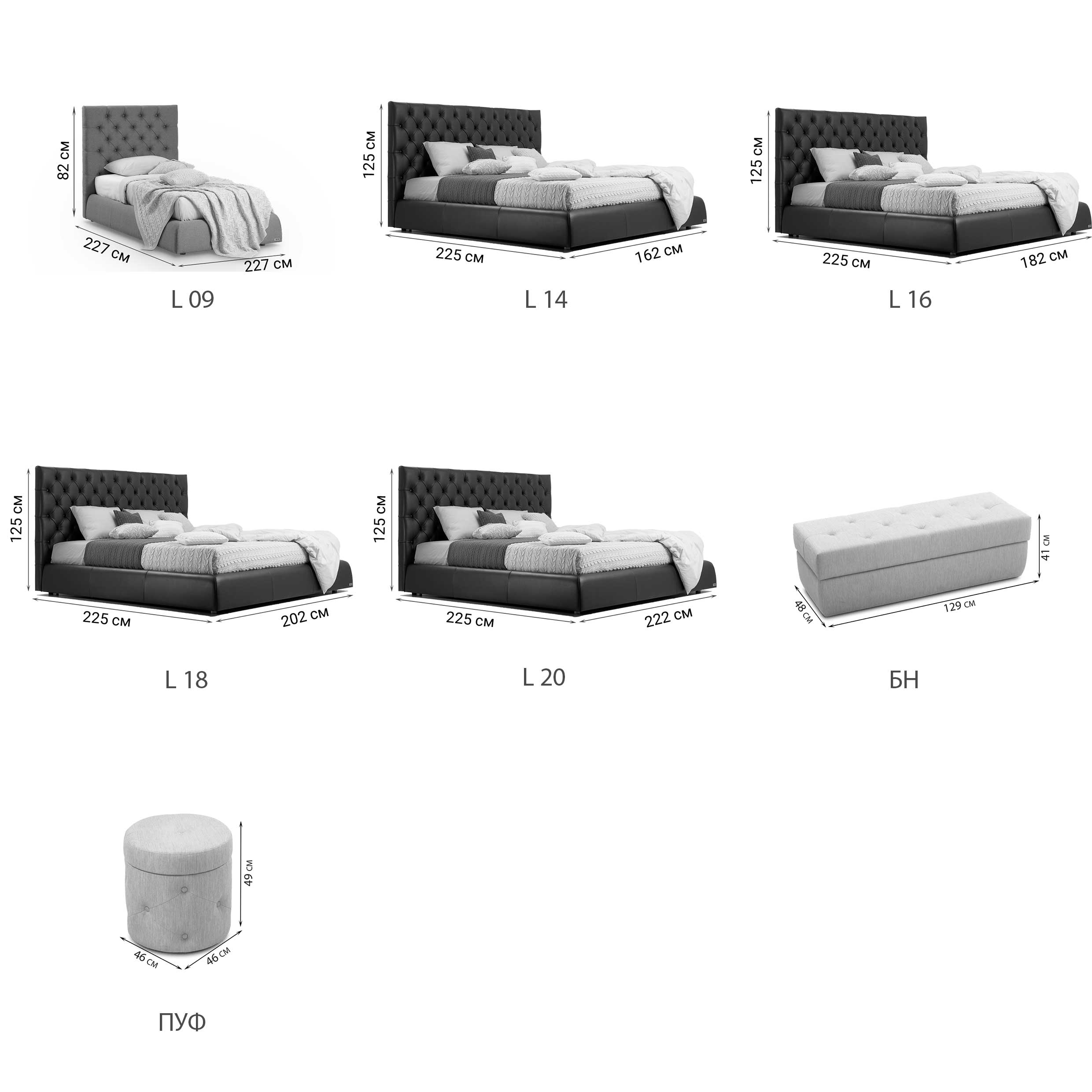 Modules
Warranty and replacement
The quality, completeness of the goods must correspond to the samples presented in the showroom or catalogs, according to which the order is made, and the norms of the current legislation.
Each finished product is accompanied by a product passport.
The manufacturer has determined the following warranty periods for upholstered furniture:
24 months for upholstered furniture used in residential premises;
12 months for upholstered furniture used in public premises.
The manufacturer guarantees the operation of its products during the entire warranty period. The terms of warranty service are detailed in the Product Passport that comes with the purchased product.
Only a new product that has not been used and has no traces of use is subject to replacement or return: scratches, chips, scuffs and other damage. The product has not been assembled.
The packaging of the goods and all of its equipment are not damaged.
Not damaged labels, instructions and production markings.
Replacement and return of goods to / from production is carried out by the Dealer / Buyer.
Warranty