Description
Characteristics
Modules
Payment and delivery
Warranty
Reviews
Nicole is a nice bench with an elegant decor. The fashion for such items came from the Middle Ages, when in every boudoir a banquet was an obligatory attribute of the interior. And now practical banquets are back - and one of the most popular models is Nicole.

The spacious seating area attracts attention with original decorative elements made of laminated chipboard. There are two options for upholstery - textiles and leatherette in different colors. The developers have provided a place for storing various little things in the design of this bench model. Such furniture will fit well into the interior of the hallway. Inside you can store boxes of shoes that are not in demand in a given season, umbrellas and other things that are not needed every day, but should still be at hand.

The "Nicole" bench is made in a restrained style. It is appropriate not only in the home interior, but also in the office reception, with a psychologist, with a doctor. Such banquets, subject to the availability of practical upholstery (for example, leatherette), look good in the interior of a cafe. If the bench is installed in the living room, it looks great when combined with other pieces of furniture from the same series.
Description
The presence of a niche for linen:
yes
Seat composition:
furniture pass, PPU
Characteristics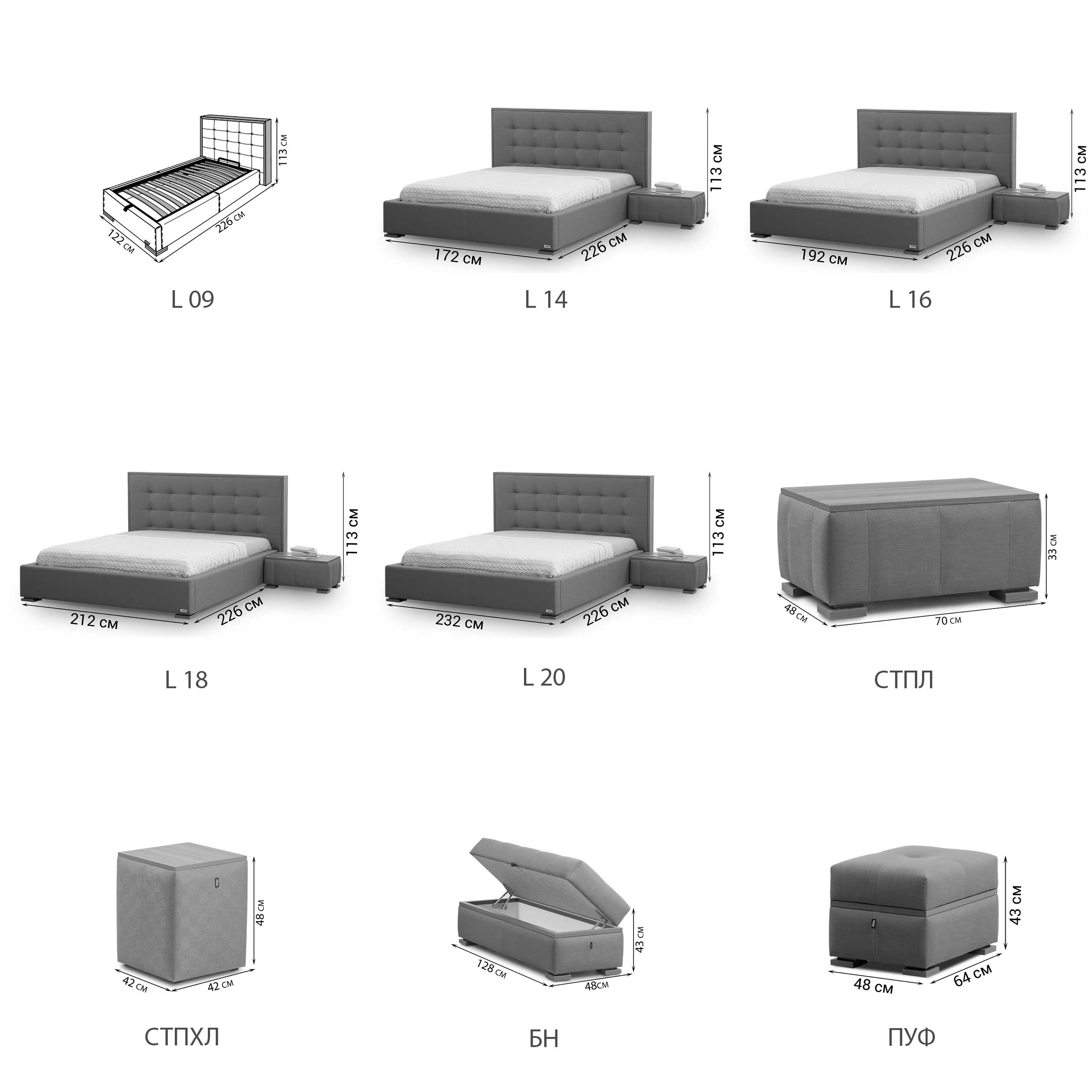 Modules
Warranty and replacement
The quality, completeness of the goods must correspond to the samples presented in the showroom or catalogs, according to which the order is made, and the norms of the current legislation.
Each finished product is accompanied by a product passport.
The manufacturer has determined the following warranty periods for upholstered furniture:
24 months for upholstered furniture used in residential premises;
12 months for upholstered furniture used in public premises.
The manufacturer guarantees the operation of its products during the entire warranty period. The terms of warranty service are detailed in the Product Passport that comes with the purchased product.
Only a new product that has not been used and has no traces of use is subject to replacement or return: scratches, chips, scuffs and other damage. The product has not been assembled.
The packaging of the goods and all of its equipment are not damaged.
Not damaged labels, instructions and production markings.
Replacement and return of goods to / from production is carried out by the Dealer / Buyer.
Warranty