Corner sofa Valencia
2NR-ANL
Description
Characteristics
Payment and delivery
Warranty
Reviews
For true connoisseurs of comfortable rest and owners of exquisite taste, the Valencia model was created. Laconic luxury of style is seen in all elements of the product.
This cozy sofa is perfect for versatile everyday use. Soft shape and stylish appearance make this piece of furniture an indispensable thing in any home. Sofa "Valencia", as if inviting to soak up sunny Spain, combines comfort and style, and its design is developed in the spirit of modern trends.
The sofa is not equipped with a transformation mechanism, and has no sleeping place, but this product still remains very comfortable, creating comfort and coziness in the living room. The soft seat is made using quality materials that create additional comfort. The convenience of the product lies in the fact that you can choose the desired depth of the seat in it, so everyone can make the sofa as comfortable as possible for himself. In addition, the metal frame with which this piece of upholstered furniture is equipped allows you to keep the spine in the correct position.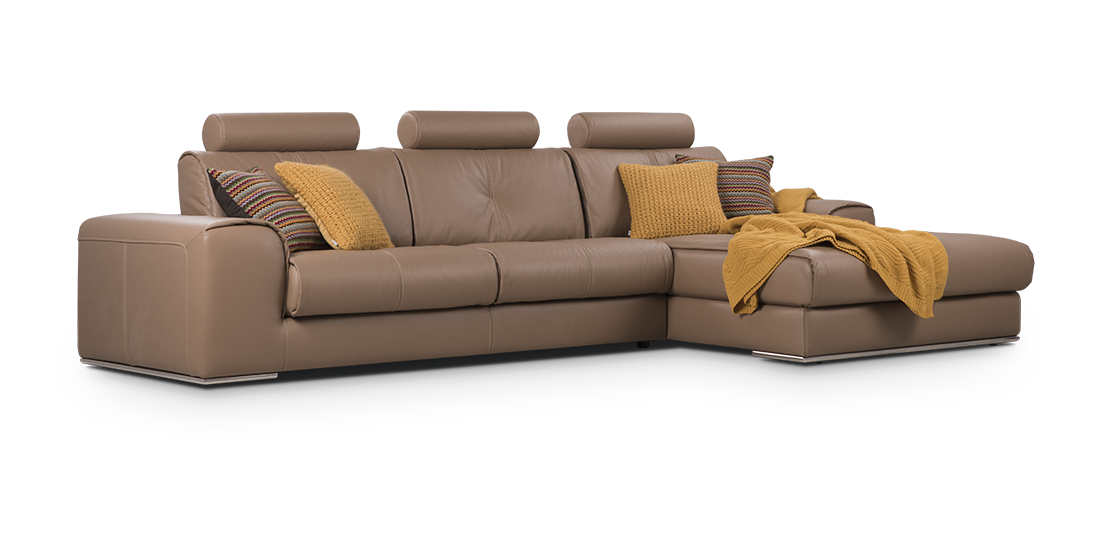 Description
Sofa height with backrest (cm):
89
Sleeper transformation mechanism:
without transformation mechanism
The presence of a niche for linen:
no
Upholstery options:
Genuine leather, Leather substitute, Textile
Seat composition:
spring "snake", PPU
Product supports:
plastic
Characteristics
Warranty and replacement
The quality, completeness of the goods must correspond to the samples presented in the showroom or catalogs, according to which the order is made, and the norms of the current legislation.
Each finished product is accompanied by a product passport.
The manufacturer has determined the following warranty periods for upholstered furniture:
24 months for upholstered furniture used in residential premises;
12 months for upholstered furniture used in public premises.
The manufacturer guarantees the operation of its products during the entire warranty period. The terms of warranty service are detailed in the Product Passport that comes with the purchased product.
Only a new product that has not been used and has no traces of use is subject to replacement or return: scratches, chips, scuffs and other damage. The product has not been assembled.
The packaging of the goods and all of its equipment are not damaged.
Not damaged labels, instructions and production markings.
Replacement and return of goods to / from production is carried out by the Dealer / Buyer.
Warranty